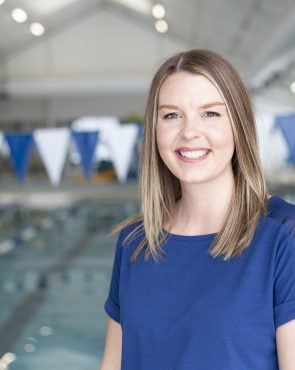 Kylie Lorenzen
Click HERE to email Kylie.
Prior to working at the CREW Center she was in the Marketing world for 8 years. She has sold advertising for local newspapers and websites. After completing Marketing at school and succeeding there she decided it was time to move on. Now at the center she is able to meet a lot of people and gets to see a lot of those same business people at The CREW Center!
Kylie loves working at The CREW Center because she gets to work in an environment where wellness is a common goal for our whole community! Working at The CREW Center is a lot of fun for her and is very rewarding personally and professionally.
Kylie's favorite thing to do at The Crew Center is work with kids teaching them swimming lessons, teaching water aerobics classes, and joining in all the early morning classes which varies from Bootcamp, Cycle & Strength and Mont-ster Fitness.