Wellness
(Opens in a new window)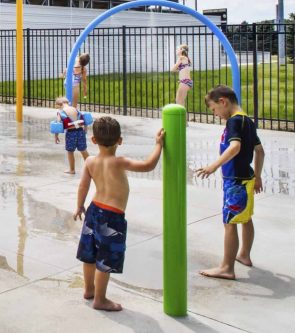 Splash Pad
Our Splash Pad is a great place for kids and toddlers to play! The splash pad is currently open for the summer so come check it out.
Hours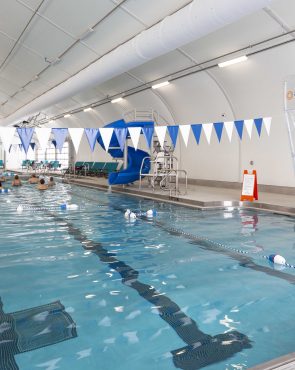 Deep End
Our deep end features a slide, rock wall, and basketball hoop to enjoy during your swim. These are open to anyone to enjoy during our free swim hours.
Hours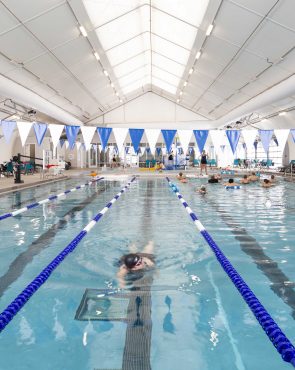 Lap Swimming
We have three lanes open for adults to come swim laps! We have adult swim weekdays from 6-8 AM. Check out our full hours below.
Hours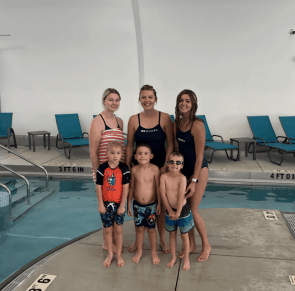 Swimming Lessons
Learn how to swim at the CREW Center. Private lessons run year round. These lessons are currently wait-list only. Contact us to get on the list!
Group Lessons Offered:
February, June, & October!
SIGN UP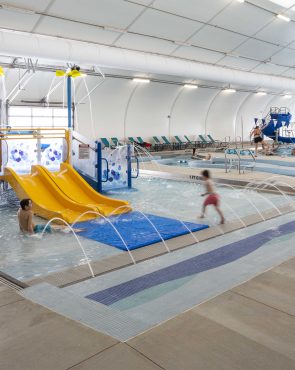 Kids' Zone
We have a great place to bring your kids to enjoy! Our kids' pool has a zero depth entrance that is complete with a play structure, fountains, waterfalls, and a splash pad. Enjoy each of these features during any of our open swim hours.
HOURS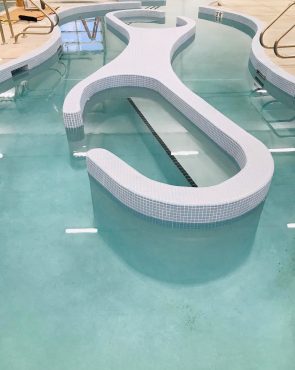 Resistance Channel
We offer a resistance channel that is great on achey joints. Take advantage of going with or against the current to get a great low-impact exercise. The channel is open during open swim times. Check out full hours below.
HOURS